The 13th EDC Gathering is backed in action. It will be organised in Penang for this time! 
Design | Experience | Marketing
The topics that will be covered include Illustration, Social Media, UI UX, Graphic Design, how to communicate with users using your design, and how to use your design as a marketing tool!
Here are the event details:
Date: 7 December 2016 (Wednesday)
Time: 6.30PM to 10.00PM
Venue: Black Kettle (105 Beach Street, 10300 George Town, Penang)
---
Who Are the Invited Speakers?
#1 Jason Shyang – Creator, author, artist // J&Y Productions
Jason is the creator and artist of webcomic blog J&Y Productions. It all started when he was in a long distance relationship with girlfriend, Ymei. The brand gained some recognition after publishing contents revolving around relatable and local topics. Jason just published a new book called "The Potato Couple".
We believe that you've come across the below post, which have been shared virally on Facebook, right?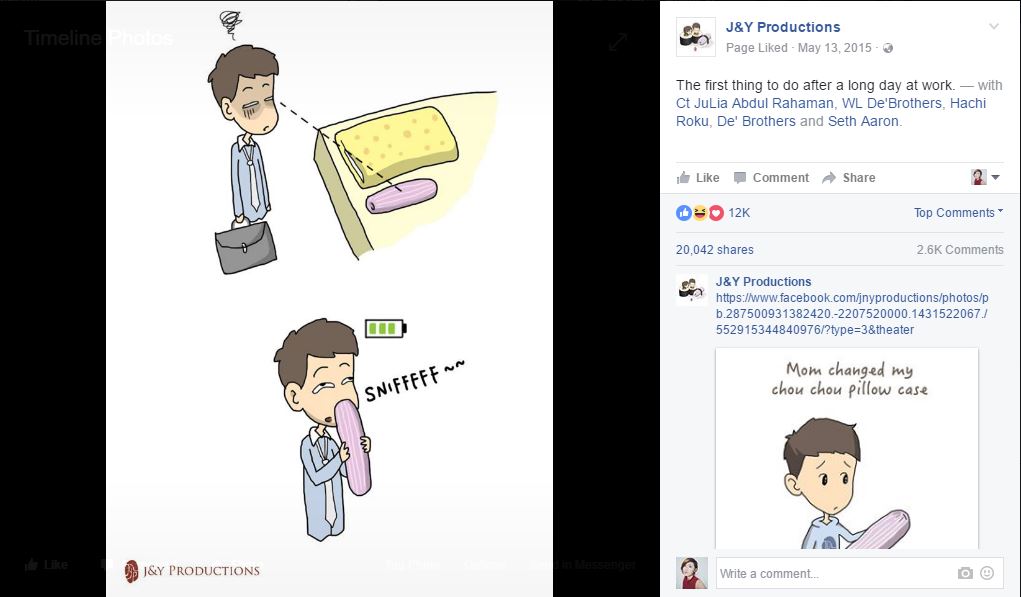 What Jason will be sharing:
Growing the J&Y brand by 225 times in 3 years by experimenting with different genres, styles and contents.
Book publishing experience and the challenges faced.
Improvisation of character design, content arrangement and presentation to effectively target the netizens.
To achieve a balance among the 3 important variables to maintain a healthy blog
If you want to know how to grow your ideas virally on Social Media, don't miss out on this sharing by Jason! 
Check out more creative artwork of Jason at J&Y Production Official Facebook Page
#2 Tiffany Teng – UX/UI designer // RGC
"I am a holistic UX/UI designer with seven years of experience designing web and mobile application for companies and startups. I specialise in user experience, prototyping, problem-solving skills and user testing." 
What Tiffany will be sharing:  
Good UX design will make your users happy, inspire trust in your products, help the word to spread and eventually generate leads. Poor UX design will harm user satisfaction and can seriously impact your business. You can't afford to skip UX. So let's discuss why UX thinking is important into your business.
Interested to learn about UI/UX, please register yourself for this EDC gathering and meet Tiffany!
Check out more portfolio of Tiffany at HERE
#3 Jin & Lyn – Founder // ForReal Studio
"ForReal Studio was co-founded by Jin Xin Kwok and Lyn-Hui Ong in 2014. Based in Penang, Malaysia, we are an independent creative studio, focusing on visual communication, corporate identity, graphic design and illustration as our efforts in creating iconic brands for clients around the world. Besides branding, we have also participated in book layout and custom illustration for several book designs. As much as we rely on digital softwares, we never cease to appreciate the irreplaceable look and feel of handcrafted art forms. In exploration of how we balance between the two, we also provide illustration in traditional media and mural painting in both small and large scale."
What Jin&Lyn will be sharing: 
Graphic Design and Illustration can help send powerful messages. Powerful messages that sells. We will be sharing some of our projects that do just that for our clients, covering works in visual identity, packaging, book design and more.
"Design is not just what it looks like and feels like. Design is how it works." – Steve Jobs . Design is not about art, but how you communicate to users via your art design. To learn from Jin & Lyn, do register yourself for this gathering! 
Check out more artwork by Jin & Lyn :
---
Booth Exhibition
Other than sharing from the 3 invited speakers, we have interesting exhibition for you too!
#1 EasyStudio
It is a photography lightbox that has built in multiple cameras and LED light. This is to help all the online seller to do professional product photography easily! Do join us and watch how it works the wonder.  
#2 Poladrone
We thank you Poladrone for joining us on board as well! If you love drone and would like to check it out, or you wonder how the drones help on data collection / projects, do visit Poladrone at 13th EDC! 
#3 Fusty Penang Clothing
We have Fusty Penang Clothing – A designer clothing brand from Penang. If you wonder the behind meaning of Fusty, visit them at EDC and share the concept & idea together! 
Sponsor:
Our sincere gratitude to the sponsor of EDC Gathering! Without your support, this event wouldn't be a success!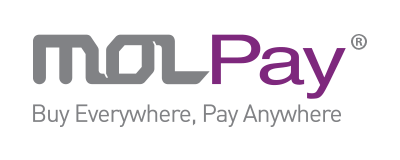 Do join us for fun and learn together!
FREE .MY Domain & Printcious RM20 Voucher for Every Attendees~